THE WINNERS OF METROSCAPES 2018
Some MetroBus shelters will soon be looking a little more vibrant compliments of winning artwork selected for the 2018 MetroScapes, a Metro Arts in transit program. The original artwork, selected from a group of nearly 150 submissions, will be installed at over 100 MetroBus shelters and MetroLink windscreens and will remain on display for a year.
The winning artists and the titles of their works are:
Samuel Avery, Can't Stop. Won't Stop
Tyler Carlis, Maya Angelou
Noah Ennis, Sandy Shores
Jessica Fox, Organized Chaos
Eliyah Grimes-Jackson, Cakes
Tim Judge, Sunflowers
Rachel Linn, Hand
Joyce McClain, Ducklings
Rosa Nevarez, Party Hamster
Erik Thompson, Letter Bending 1
This year's MetroScapes program is supported by the Regional Arts Commission.
Metro AIT launched the MetroScapes program as a way to support our local arts community while adding color and beauty to the neighborhoods Metro transit serves by featuring winning artworks on MetroBus shelters.
---
2017 WINNERS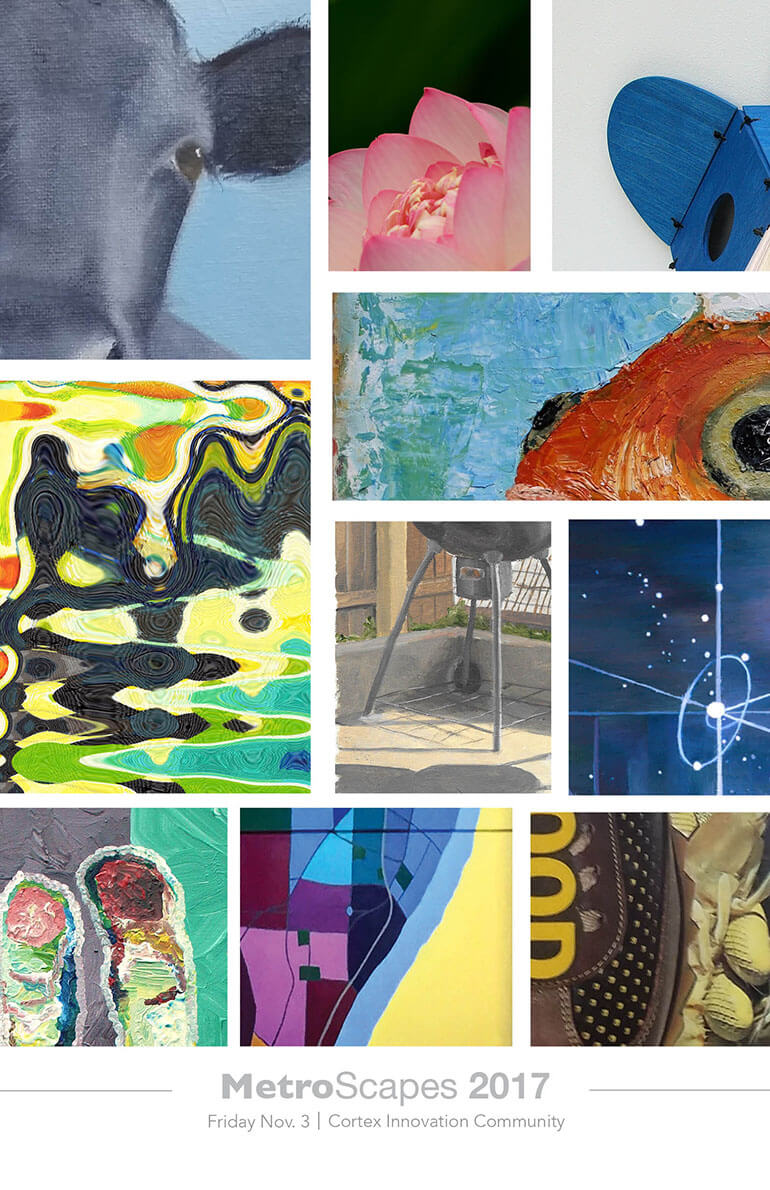 ---
2016 WINNERS
See the "Opportunities" section for more information about current "Call to Artist" requests.