THE WINNERS OF METROSCAPES 2017
Some MetroBus shelters will soon be looking a little more vibrant compliments of winning artwork selected for the 2017 MetroScapes, a Metro Arts in transit program. The original artwork, selected from a group of nearly 150 submissions, will be installed at over 200 MetroBus shelters and will remain on display for a year.
The winning artists and the titles of their works are:
Derek Holland, Left Hand #2
Valerie Hosna, Lotus Bud and Blossom
Ellie Balk, STLMAP
Rosa Nevarez, Sailor Goldfish Portrait
Genevieve Esson, Reflections on Color
Andrew Van Der Tuin, Ben's Blue Bear
Edward Taylor, Good Things
Nancy Rice, Stargazing
Brian DePauli, The BriZone
Joyce McClain, Melancholy
This year's MetroScapes program is supported by the PNC Foundation through the PNC Arts Alive initiative, who in June awarded Metro Arts in Transit a $20,000 grant to support the program. The multi-year initiative of the PNC Foundation is dedicated to supporting visual and performing arts groups with the goal of increasing arts access and engagement in new and innovative ways.
---
2017 WINNERS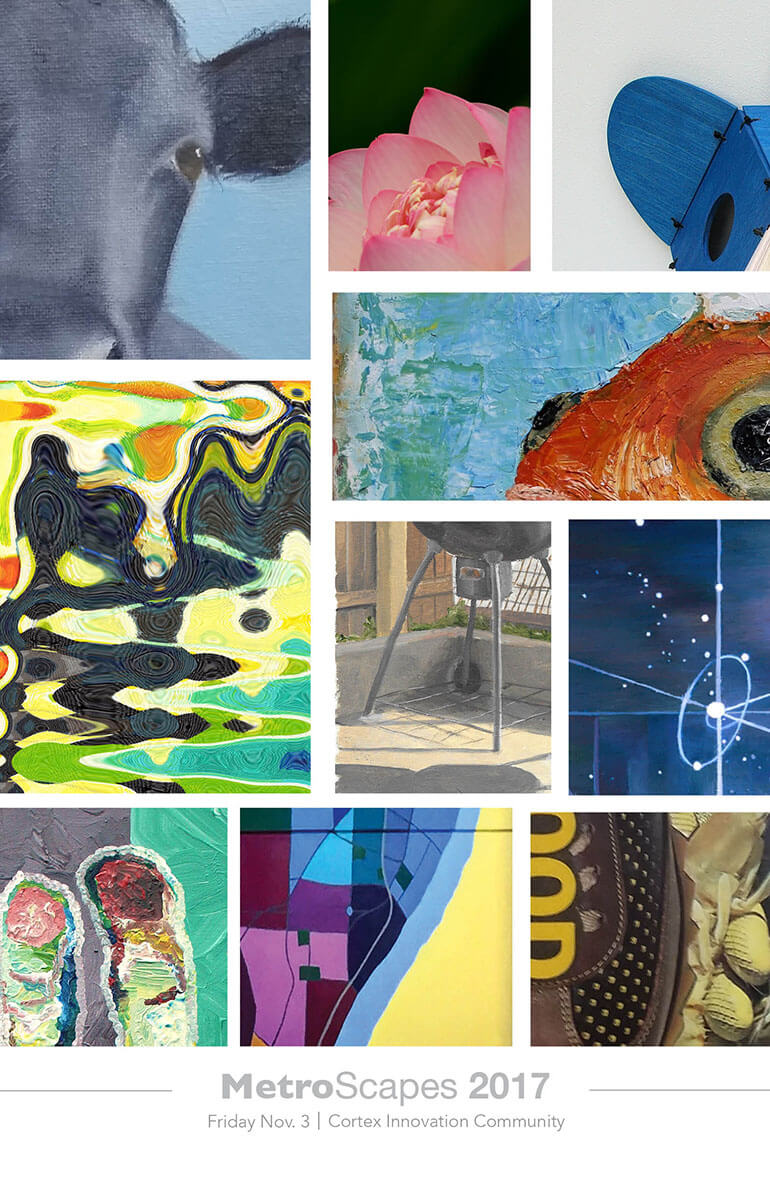 ---
2016 WINNERS
See the "Opportunities" section for more information about current "Call to Artist" requests.